What would be the impact to Americans, what would my next door neighbor lose, if institutions and associations such as ISNA, ICNA, and MAS simply disappeared?
This year was ISNA's 50th Annual Convention, held in the heart of our nation, Washington DC.
50 years is a milestone, but I can't keep myself from wondering, what value would be lost?
Would the impact be felt across the greater American populous?
What is the Value of Conferences by Muslims to the Greater American Community?
According to President Obama, ISNA's greatest contribution to the national fabric is the interfaith relations work that's been carried out.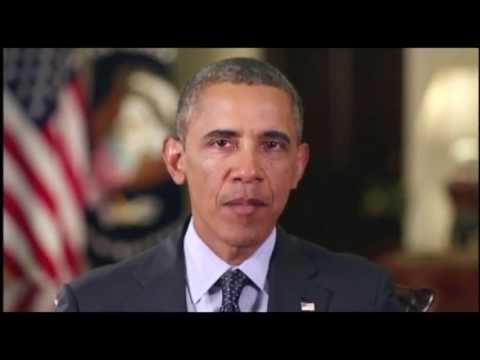 Perhaps there's some value in the interfaith dialog and understanding. But, I feel as though engagement doesn't seem to go beyond the dialog.
All the social services the above mentioned organizations provide to the greater American community, other more focused organizations do it better and with greater professionalism.
I posed this question to a friend at this year's convention and he said, "ISNA isn't for the greater population. It's for American Muslims, and each year I see people I would never have reunited with otherwise."
Fair answer. But, is the value of a national convention and organization representing the most talked about faith in the media just in meeting old friends?
Observe and Learn from the Masters
Let's take a look at the National Retail Federation.
The direct value they provide is to retailers and advancing the retail agenda. Although they're focus is on industry, their actions and the value they provide to retailers has an impact on all of us. They put together conferences and training throughout the year to benefit all sorts of professionals across the retail industry.
They lobby at Capitol Hill on issues like tax fairness and debit card swipe fees, the results of which impact the consumer directly. They also engage in PR campaigns like Retail Means Jobs and This is Retail to educate and engage the public regarding the retail industry. Campaigns like these highlight how retailers are among the greatest contributors to communities.
I'm not hating on ISNA, ICNA, MAS or other such institutions. I have dear friends who work tirelessly for these organizations. I've worked with some of them as well and I respect their intentions.
I'm simply asking an honest and sincere question: What would people lose if ISNA, ICNA, MAS, and other like associations were to disappear?
As I mentioned, the social services they provide are already done better by others and with greater level of professionalism.
Wouldn't an individual's pursuit of excellence be in joining those who do it the best?
NRF's value to the greater American community is felt through the value that's applied by retailers and retail professionals attending and participating in their events and campaigns.
When retail professionals, whether they're entry-level associates or c-level executives, apply the latest best practices in areas of marketing, technology, logistics, ecommerce, loss prevention, and other areas of the industry, the consumer benefits.
Perhaps the topics and activities of future conventions and conferences held by ISNA, ICNA, MAS, and others should focus on how activists and organizations can provide more value to the greater American populous, and equip them with the tools to do so.
How else can we change the perception of Muslims that's been established post-9/11?
Maybe the challenge isn't with these conventions. Rather, with the American Muslim community. With the exception of a few, most institutions and organizations run by American Muslims today are identical to how they were run 20 years ago.
Vendors are Attracted by the Right Kind of Conference Attendee, So Drive the Right Kind of Attendance
When I was working for NRF, I shared on my Facebook wall that I'd be at "Retail's Big Show," NRF's annual flagship event held at the Javits Center in NYC.
Few folks messaged me about how their company would be participating in the EXPO and how their efforts there gets them enough contacts and business leads to set them up for the rest of the year, and how their investment in their space at the EXPO pays for itself may times over.
In contrast, I hear from vendors at ISNA and ICNA about how booth space is expensive, and many simply hope to break even.
The comparison of the bazaars to expos at top industry events is like comparing a third world flee market to a mall in the US, and it has maintained that Status quo for the last couple decades.
Both events drive about the same amount of people, but one clearly attracts the type of folks that intend on using what they learn to advance their career, connect with movers and shakers, and intend to add value to their enterprise.
Be Creative With Your Presence
Anytime I go to conventions, I tour the bazaar in the hopes of seeing something different. Usually, I only see one maybe two vendors that stand out. In the past I've written about thriving as a vendor with examples from Teavana and Baba Ali.
At this year's ISNA convention Ridwan Adhami's Ridzdesign photography booth was it.
I started following Ridwan's work only recently. I've known of his work with Native Deen, Outlandish, and his popular video with The Narcissist as well as his photo work with Islamic Relief.
However, I didn't start paying attention until he started his Ridzdesign 366 – A Photo A Day Project on Facebook. It reminded me of Preston Kanak's video-a-day project titled "Three Minute Shorts".
When Ridwan launched his Kickstarter campaign to fund the photo book of the project, I bought in. Being a person who has an active interest in story and design, the real value for me were the photo tutorials included in the book.
The Kickstarter was a success. When the book arrived in the mail, I was highly impressed at the quality of the work and the content presented inside.
When the Annual ISNA convention neared, I had missed Ridwan's announcement on Facebook that he was going to have a booth there.
When browsing the bazaar, I was in an area toward the back where most foot traffic doesn't usually wander. Yet, there was one booth among several lonely ones where people were crowding around.
I went to go see what was up and discovered Ridwan had setup an active photo booth as a vendor. He was simply taking portrait shots of folks and if they wanted a print, he'd sell them a copy. I introduced myself, told him I bought his book and immediately he threw his hand up, "High five!"
I remembered a high five was one of the perks of buying his book on Kickstarter!
I recommend you check out the ISNA 2013 "3rd Voice" portrait photo gallery.
Three Tips for Those Planning on Being at the Next Convention
Invest at least a year in building a following
Ridwan didn't gather a crowd simply by his team's efforts at the convention. He invested a whole year sharing what he does online and encouraged folks to do what he does. He made the convention a place to meet up.
His booth was packed, despite being thrown in the corner of the bazaar. This here alone demonstrates the value of branding and spending time and energy in building your reputation.
Keep in mind, this wasn't his first photo booth.
Engage and give value then and there
Step one is showing up to the party. Step two is getting recognized. the way to do that is to give real value on the spot.
Ridwan had his booth setup so he could take picks and show the results right there. He even offered all the attendees to buy a copy of the print as well as his book if they hadn't already.
He had a paypal credit card swipe attached to his smart phone – it's identical to square, making the point of sale simple and straight forward.
I'm sure he made back his booth investment from the print sales.
Yes, I bought a print.
Extend the experience beyond the event
After Ridwan finished the photo-a-day project, he mentioned that he wanted to get more involved with portrait photography, something he enjoyed a lot.
At the convention he had taken hundreds of portrait photos. His ISNA presence was a step toward what seems to be his focus for 2013.
It was smart for Ridwan to encourage folks to share the pics he took. He uploaded them all to his facebook page and tagged the one's he knew and encouraged the subjects of the portraits to tag themselves as well.
The week following the convention my Facebook feed was filled with all new portraits of folks who had their photo taken.
Vendors, Seek to Make More Than a Buck. Build a Community.
If the value of conferences like ISNA, ICNA and MAS is in meeting people you haven't seen or met in a while, then let's work to build a community around the very businesses and institutions we're spearheading.
Make conventions like these your annual meet ups, and work to give and build value yearlong.