This article is intended to be a resource for young professionals, regardless of profession or industry, looking to establish their personal brand.
Early in my career, I was given some professional guidance on personal presentation,
"Put on the professional attire when you're doing professional work. Superman never does his thing dressed as Clark Kent."
Branding is about establishing a reputation and expectation of behavior in the minds of those you wish to engage with. You start with a first impression and cement it through consistent action.
The Benefit of Dressing Sharp Over Being Casual
In 2008 I was producing a lot of videos for a several clients. I'd have to be on my feet a lot. It was important that my attire be comfortable. My typical outfit consisted of a jersey or polo shirt, cargo pants or jeans, and a pair of white Jordans.
Normally I'd dress sharp only for sales calls or client meetings. But, not for other work because I felt that casual was more personable and much more comfortable.
However, the downside of the casual attire was that if someone with authority didn't establish my presence, most folks wouldn't take me seriously as a professional. This usually resulted in a more difficult time getting my work done.
I later realized that getting people to engage with me is no different than doing sales. Before you can break the ice and build rapport, you have to set an impression through your attire. Dress the way you want folks to receive you.
I was asked by a mentor, "Why don't you dress professionally for all the other work you do?"
My excuse was, "I would, but my 'nice' shoes aren't good for moving about all day. They hurt my feet, and comfortable sneakers don't fit well with dress pants."
He called out my BS saying, "You seriously can't spend 150 bucks and get a good pair of black leather shoes? Your Jordans cost more than that, so I know you can afford it. There's plenty of great dress shoes out there in which you can walk all day."
He continues, "Loose the cargo pockets and jeans. I'm not saying you have to be a suit and tie kind of guy, but if you want to be an executive one day, carry yourself and dress like one now. You are the CEO of yourself, no harm in dressing like one. Be a casual executive if you like, but an executive nonetheless."
I went out and bought myself a pair of black shiny Nunn Bush dress shoes, which endured many miles of pavement pounding and lasted a good four years.
This minor adjustment, started a chain reaction that led to an upgrade in my quality of life.
The following excerpt is from a great article titled, "Attractive Clothes for Unattractive Men"
Jacques Brel, a Belgian who rejected a safe, secure future at his father's cardboard manufacturing company, was not a very handsome man…he had a bucktooth overbite that gave him a sort of long, pointed face. It was somewhat reminiscent – if you'll excuse my bluntness – of a donkey. With ears too big and a mouth to match, he often looked sweaty and awkward.

Still, despite this, he also looked fantastic.

The tailored suits worn with crisp white shirts, or heathered rollnecks with sport coats, and little details such as the single button jacket sleeves made him look much better than he was. If you don't believe me, imagine him with dumpy jeans, running shoes, and an untucked, short-sleeved, pineapple-print shirt, like what some men wear today. A dramatic difference given his facial features.
Picking the Right Pair of Shoes
A clean pair of polished shoes can really set you apart, complementing your personality and charisma, while not bringing attention to your feet specifically. However, when done incorrectly can subconsciously give that gut feeling of unprofessional character.
I've recently taken a deeper interest in fashion and shoes. This is partly thanks to my friend Arthur Richards  who has a weekly series on men's fashion coupled with my wife giving me hints on how to up my game.
I was recently in the market for a good pair of shoes. I had to retire my Nunn Bush lace-ups, pictured above. Unfortunately, they weren't made of genuine leather, which meant that they got uglier over time, started tearing around the ankle collar, and the rubber soles were about to pop a hole in them.
I'm what marketing researchers would call a "highly involved" buyer. For a purchase above $50 I tend to really look into comparable alternatives, brand reputation, company history, product quality, etc. This is mostly fueled by the fact that I'm a curious adventurist by nature and I tend to dive into new waters head first.
Finding the Right Fit
The biggest challenge with shoes is getting a proper fit. I've been told my feet are unusual. I have wide flat feet with small heels that extend out more than the average person.
For me, if a shoe's width is good, then the heel is way too loose. If the heel fits, the width is just way too tight. For this reason, I hate buying shoes online and usually end up spending a good 30 minutes at a store only to leave disappointed.
It's for this reason that I love leather shoes. I'm talking about leather made of lamb, sheep or calfskin. I can afford to get a tighter shoe where my heel isn't so free and use a blow dryer to stretch out the toe area.
I've learned that each shoemaker has various lasts, a mold shaped like a foot that defines a shoe's shape, for which they make different models of shoes. Key is knowing what models work for you. For me, it takes about two to three visits to a shoe stores to figure out which model is right for me.
The following are some brands of shoes I'd recommend for the young professional categorized by budget.
Entry level, $150 – $300
Clarks
They're a British brand and have many options to choose from. They also own Bostonian.
I recommend the Unstructured series from Clarks.
Aside from their effective airflow tech which keeps feet from smelling bad, they are lined with exceptionally comfortable lambskin. The great plus is that they don't require any break in period.
Just one thing to keep in mind. Although the leather quality is good, it stretches more than expected.
In sneakers I wear a size 11 wide. When I was buying a pair of Un.Coil few years ago, I tried on a size 11 wide and it was too big. I got a 10.5 wide which fit starting off. However overtime it stretched resulting in me only wearing extra thick socks.
When I wear these shoes out, which will probably be  after another few years, I'll be sure to get a size 10 instead.
The Un.Coil is a great casual shoe. However, If you want something that looks more sharp, I recommend a pair of Un.Kenneth. I know several of my friends who have it and I bought a pair for my little brother too.
Johnston & Murphy

I was initially introduced to Johnston & Murphy by a friend of mine. I saw he had a nice looking pair of tan lace-ups. He mentioned that not only were they affordable, but their rubber leather combo sole was refurbishable, potentially extending the life of the shoes.
I took a visit out to J&M with the assumption that all their shoes were refurbishable. Turns out they support only specific models. The signature series being the only with rubber soles.
What really distinguished J&M were their series of videos on YouTube showcasing their products coupled with their active online twitter presence. Something that I found lacking in other brands.
After I bought a pair of tan mock toe lace-ups, the first shoe featured in the video above, my wife pointed out that I need a pair of black shoes too. Since I really liked the signature series, I got a black pair with a monk strap.
Mid Range, $350 – $700
I don't personally own any shoes from this category, but I do intend to make a purchase or two in the coming year.
Allen Edmonds

They're very much like Johonston & Murphy with a larger selection of shoes coupled with a strong fan-base. The reason I'd consider them is based on people's reviews of their products like this one: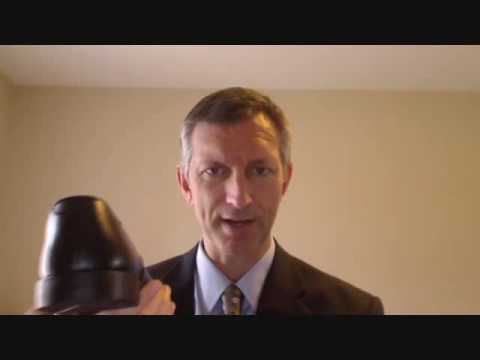 Allen Edmonds has a great following within the military community since World War II. Many of those folks remain loyal to the brand to this day.
Alden

Alden is an interesting company that got a lot of publicity due to Harrison Ford wearing their boots on the film set of "Indiana Jones."
Alden has a much narrower focus than both Johnston & Murphy and Allen Edmonds. Alden and Allen Edmonds both use the same materials in their shoes, however people mention that Alden's construction and attention to detail is greater.
I personally appreciated the helpfulness of the staff at the local Alden store. I fell in love with this pair of Shell Cordovan Oxfords in dark burgundy.
These shoes fit so well.
They're made of horse hide, which is known to last longer than calf, sheep, or even lambskin. The cool thing is the process of tanning the horse hide was developed by the Moors in Cordoba, Spain – hence the name "codovan."
Crowning Pair, $700+
The brands that have peaked my interested in this category are the likes of; John Lobb, Edward Green, Carmina, and Santoni.
Some of the shoes they make are just beautiful. These are the kinds of shoes you break out for that career boosting job interview, wedding, or major formal event where you want to be looking your finest.
What I like about John Lobb is their video online. This one in particular shows how to really get the luster and shine on your shoes.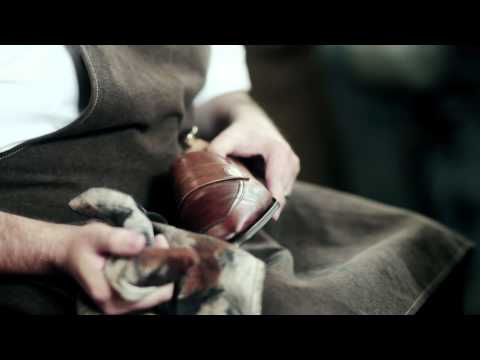 Why Are Shoes So Expensive?
That's a relative question. Expensive compared to what?
When you purchase and $400 pair of shoes, it's a long term commitment. Plan to be wearing those shoes for the next couple decades perhaps. When the sole wears down, these shoes are meant to be brought back to the shoemaker or a cobbler to be refurbished.
You'll spend a less money over a period of 20+ years, If you own two or three pairs of quality refurbish-able shoes, than if you bought a brand new pair of "entry level" shoes every few years.
The following excerpt is from a great article titled, "A Simple Guide on Dress Shoes"
What you have on your feet can make or break any look. It doesn't matter if you have the most amazing suit in the world, if you have bad shoes, you might as well roll around in a puddle of mud.

Shoes can get expensive, but if you're smart about your choice, you'll be able to wear them for years. Not only that, but the confidence you get every time you put them on will be well worth the price.

Whether for business or for that hot date, nothing will make you look more successful or sexy. Get yourself a pair of high-quality shoes and tell me if you don't get compliments.
A style of dress shoes that I've taken a great liking to is the Cap Toe Double Monk Strap, pictured above. There's a great series of blog posts that can serve as a buyer's guide titled, "The Double Monk Series"
This is a massive buyer's guide, and at the end of it, my goal is to leave you with a strong impression of which models fit your style and budget. The first three installments to this series will focus on different tiers of double monks, sorted purely by price.

I'll begin by talking about some of the most expensive models, and will conclude with how to wear these shoes and which double monks I recommend most.
Also, you may find my Pinterest board titled, "Dapper" a useful resource. It's different shoes and cloths I've personally taking a liking to or have owned in the past and recommend.
Picking the Right Pants
I know everyone has their own taste in pants, but for me, pleated pants are the only way to go.
Over the last five years, only two brands of pants have satisfied me. Croft & Barrow and Hagger. Both of which you can purchase at your local Kohls or Amazon. They're durable, wash well, and look great over time.
Find a Shirt that Fits Right
I feel that this gentleman has some good tips on shirts and appropriate sizes.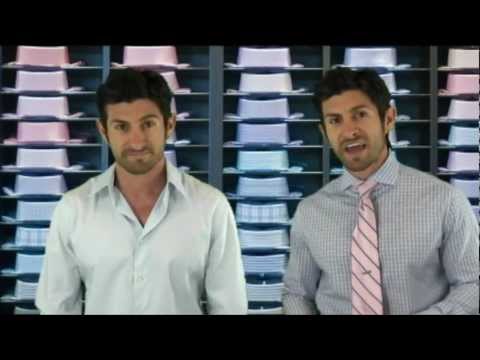 He's also got some great tips on mens' style. I recommend you check out his other videos on YouTube.
Bottom line when it comes to shirts: tailoring is the way to go. Here are some tailoring options available online:
Fitness and Physique
Let's be real. Nothing makes a guy look sharper than a well defined frame.
I know some folks make the excuse that they don't have the discipline or time to "workout." The reality is discipline and personal will will get you started, but systems are what will keep you going.
It's like financial management. If you automate payments, you don't have to make a conscience effort.
Your best bet is to join a program. I highly recommend getting in on a martial arts program. Something that requires at least a one-year commitment. There are plenty of Brazilian Jujitsu, MMA, and Krav maga programs around the nation. Pick one most convenient to you.
If you have access to a gym at work, school, or at home, do some basic body frame sculpting. Most guys make the mistake of working out the most useless muscles; biceps and chest. If you're considering building an attractive frame, work on the edges. Muscles like;
trapezius – shoulder shrugs
deltoids – arm raises
latissimus (wings) – wide pull ups or lat pull downs
outer pectoral – butterfly + wide pushup/bench,
triceps – crab walks, dips, tricep extension
core (abs and waiste) – ab wheel, leg raises, crunches and it's various forms, pilates, and general cardio, burpees
buttocks and lower back – squats, dead lift, burpees
quadriceps – squats, leg presses, burpees
An excellent book is The 4-Hour Body by Tim Ferris pictured above.
Personal Character
Like I said in the beginning of the article, your attire will set the first impression. However, its who you are inside and your manners towards others that will keep them coming back.
Engage with kindness. Be genuine in dealings with people. Keep in mind that we're all humans, thus open to making mistakes. Acknowledge mistakes, when they happen and follow it up with a correction. And be sure to conduct your life, public and private, in a way that's honorable in the eyes of God All-Mighty.
Conclusion
Shortly after I got married, I realized the quickest way for a guy to learn how to dress well is to find a gal. A lady knows what looks great on her man, in character and in dress.
When you look great – inside and out, you feel great. When you feel great, you work at your best. When your work is excellent, life is good.